Guide to Group Restaurants in Atlanta
Nicknamed "the city in a forest" due to its rolling hills and high tree density, Atlanta is a city rich in culture, history, amazing sports teams, and best of all, food! A melting pot of different cultures and cuisines, you can get incredible food from around the world, all in one incredible city.
If you are a group looking for group-friendly restaurants in Atlanta, you're in luck! We've prepared a guide to seven of the best group restaurants in the city, with everything from traditional Italian to new American and even vegan fare. Atlanta offers beautiful venues for group dining for weddings, corporate luncheons, school events, and more.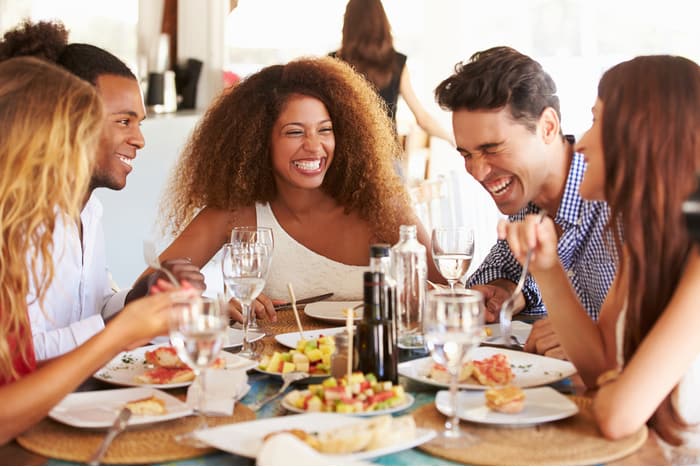 We're also prepared to help you enjoy your group dinner stress-free with charter bus rentals. The Atlanta Charter Bus Company services all major areas of the city, and can provide accommodations for groups as small as 18 or as large as 56 people. Give us a call at any time at 404-474-7769 and one of our representatives will give you a quick, easy quote and work with you for your charter bus needs.
Without further ado, let's get to the food! Here are some of the best restaurants for group dining in Atlanta.
Chops Lobster Bar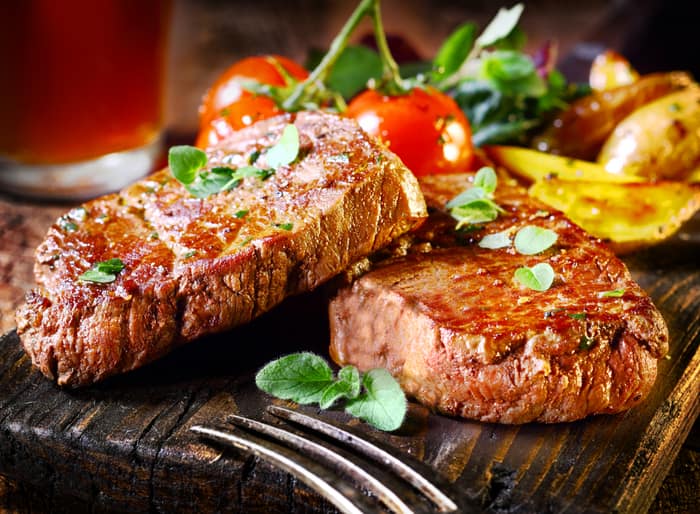 If you are looking for fine dining, don't look much further than Chops Lobster Bar. Enjoy custom aged and broiled steaks, lobster, salmon, and other prime seafood options, in addition to lighter fare like salads.
Located in upscale Buckhead, their semi-private dining area can seat up to 35 people in a beautiful lobster bar setting. They offer valet parking, but with a charter bus rental, you can skip the valet and just have your group dropped off directly in front of the restaurant.
Location: 70 West Paces Ferry Rd, Atlanta, GA 30305
Herban Fix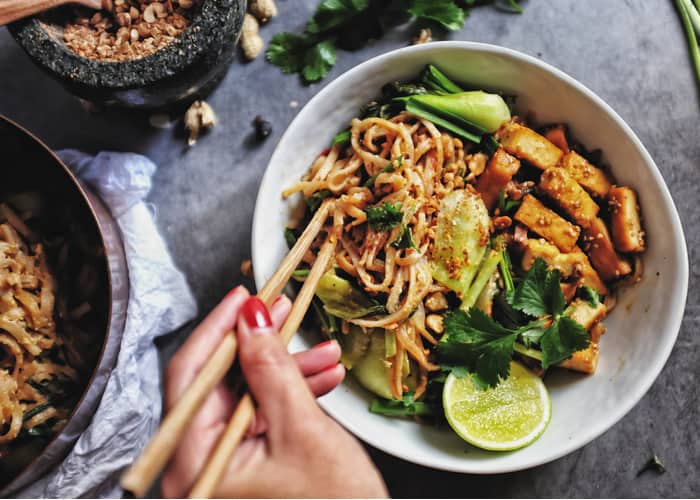 Looking for something a little different for your group? Herban Fix is one of the highest-rated Atlanta restaurants on Yelp, and for good reason! Everything on their menu is 100 percent vegan, and explores cuisine all across Asia. Enjoy delicacies like crispy king oyster mushrooms, lemongrass tofu with baby gai lan, curried rice noodles with vegetables, and even vegan stir-fry chicken in a citrus sauce.
You can reserve a party for up to 18 people, making this a great restaurant for a small, like-minded group of individuals to enjoy vegan cuisine together.
Location: 565-A Peachtree Street NE, Atlanta, Georgia 30308
Pricci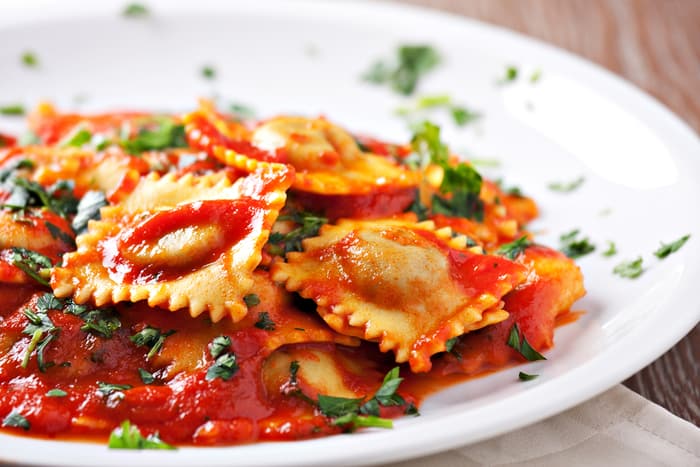 Italian is a popular choice for groups because it offers something for everyone. And Pricci is no exception! Pricci offers both traditional and modern takes on Italian classics, such as lasagna, fettuccine, and chicken parmigiana.
Plus, they offer three private rooms that seat anywhere from 5-70 guests. Their 3D tour on the website offers a peek into the elegant dining area, complete with dark wood panel walls, white linen tablecloths, and stylish accents. This makes Pricci a great spot for wedding dinners, corporate luncheons, and private dinner parties.
Location: 500 Pharr Road, Atlanta, GA 30305
Canoe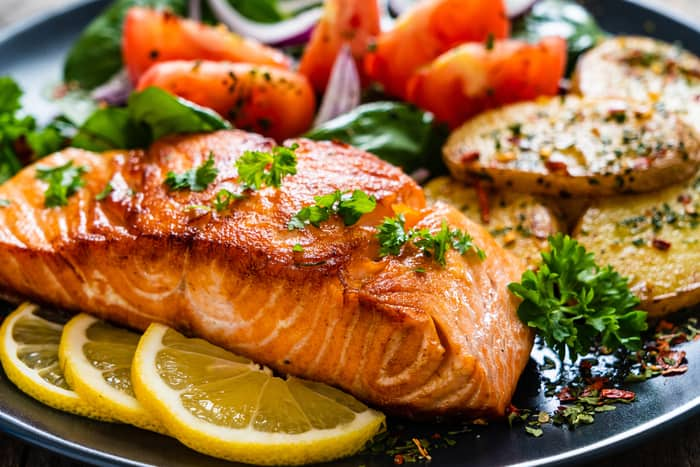 Canoe is famous for its beautiful, sweeping landscape views, and its menu offers upscale American classics. Find main courses like grilled salmon with fingerling potatoes, fennel, olive sunchoke, and goat's cheese, or more southern inspired favorites like roasted springer mountain chicken, pimento cheese grits, and green tomato relish.
Depending on the size of your party and what event you are reserving for, Canoe offers four beautiful rooms to choose from:
The Paces Room: Seats 20 to 35 guests.
The Wine Room: Seats 10 to 18 guests.
The Covered Patio: Seats 15 to 20 guests.
The River Garden: Seats 30 to 140 guests inside the luxury garden tent for rehearsal dinners and 50 to 120 guests for weddings.
Location: 4199 Paces Ferry Road, SE, Atlanta, Georgia 30339
El Taco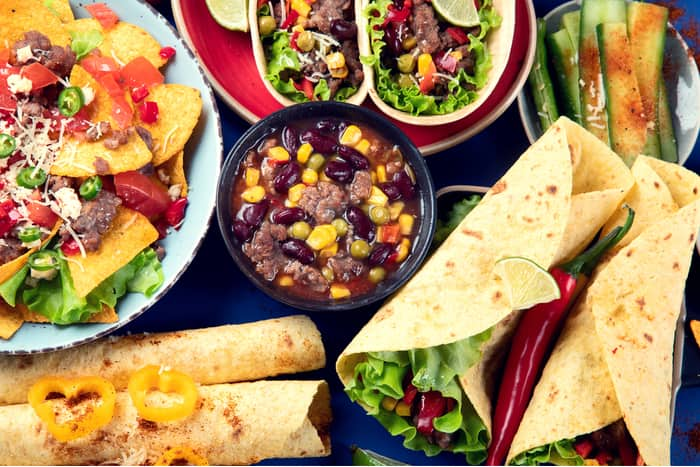 For fun, laidback Tex-mex cuisine, consider going to the original El Taco in the Virginia Highlands region of Atlanta. Their free parking lot is charter-bus friendly, and they offer accommodations for all groups sizes on their covered patio. El Taco will work with your group to create custom menus, wine pairings, and cocktails to take your dining experience to the next level.
Location: 1186 North Highland Avenue Northeast, Atlanta, GA 30306
Nan Thai Fine Dining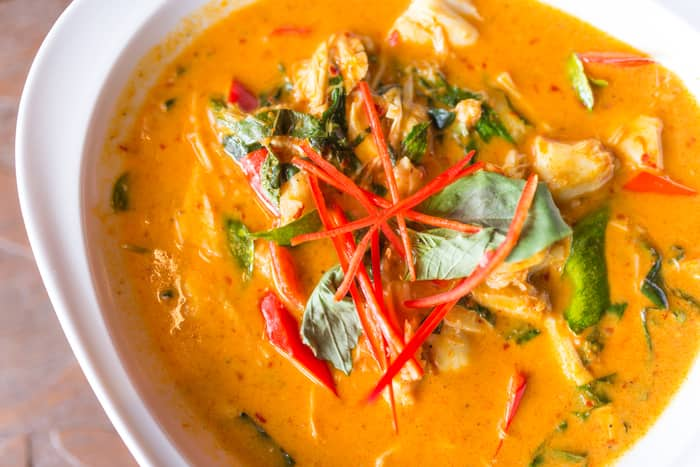 Nan Thai Fine Dining offers some of the best and most authentic Thai food in the entire city. Enjoy savory soups, fresh salads, spicy curries and more delicious dishes sprinkled with favorite Thai ingredients like bamboo shoots, red curry sauce, and soy garlic. Plus, enjoy a selection of specialty cocktails exclusive to Nan Thai to accompany your meal.
This restaurant offers two of the most coveted and elegant private dining spaces in the entire city. Their private dining room can seat up to 70 people, making it a great choice for charter bus parties of all sizes.
For a smaller, more intimate experience, consider reserving the chef's table. This exclusive table offers a true gourmet dining experience, and takes diners on a culinary journey through six to eight innovative courses. The chef's table serves anywhere from 6 to 10 people.
Location: 1350 Spring Street NW Suite #1, Atlanta, GA 30309
Kyma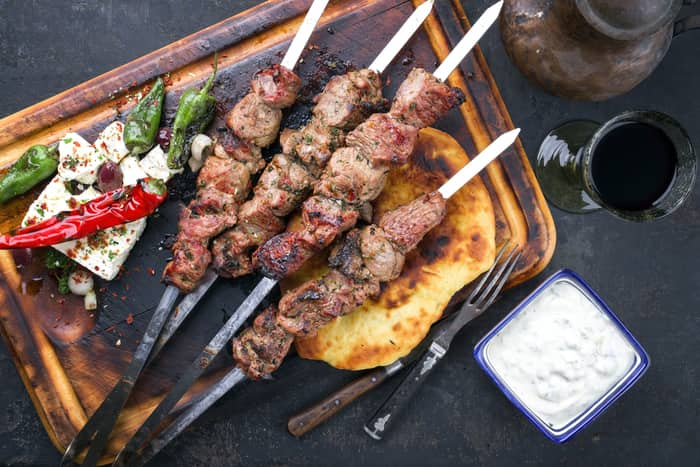 If you are looking for authentic Greek favorite like lamb, spanakopita, dolmathes, and more, you and your group will want to check out Kyma in Buckhead. Kyma offers a few great options for group dining, with an outdoor patio that seats up to 16, and an outdoor terrace that seats up to 60.
You can choose from the preset menu, or have the chef create a menu personalized for you and your group! Plus, enjoy touches of Greece décor with stone floors, natural wood chairs with a pop of blue fabric, and other touches of elegant décor in a casual, down-to-earth environment.
Parking is valet, but you won't need to worry about that if you rent a charter bus.
Address: 3085 Piedmont Road, Atlanta, GA 30305
Make your meal extra special with Atlanta Charter Bus Company
Atlanta Charter Bus Company is here to take the stress out of transporting your group to and from your favorite group restaurants in Atlanta. No matter where you want to go in the city, we can provide reliable transportation for any group size and need. Give us a call today at 404-474-7769 today and let's get started on your charter bus rental!
Do you need to rent a charter bus?
We can help. Call us any time at 404-334-7202 to reserve your bus today!