Arts and Culture in Atlanta
Atlanta has earned its status as the cultural center of the Southeast. From art museums to professional theaters to dance venues, Atlanta overflows with destinations for people who love the arts or want to learn more about them. So gather up your class or tour group, and give Atlanta Charter Bus Company a call at 404-474-7769 to book a motorcoach. We can provide a charter bus with plush, reclining seats and free WiFi to take you to all of these cultural hotspots.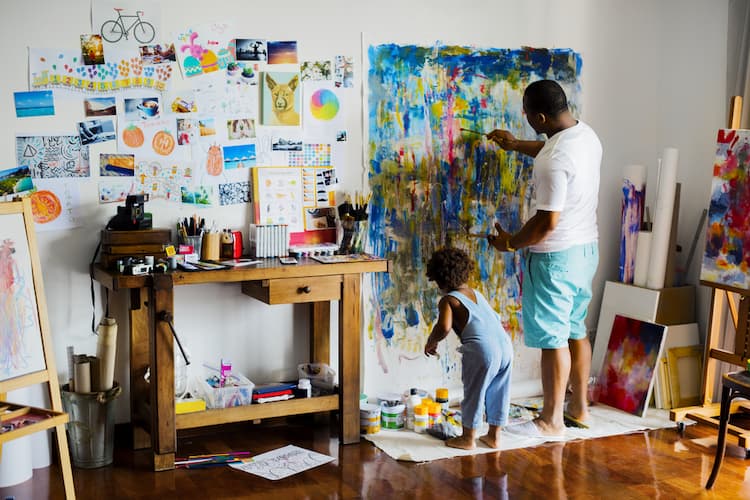 Visual Arts
Whether you love nineteenth-century paintings, contemporary sculpture, or puppets (yes, puppets!), Atlanta has you covered. 
High Museum of Art
Located in the heart of Midtown Atlanta, the High Museum has one of the largest and most diverse collections of art in the Southeast. The permanent collection includes work from the 1300s to today, and the rotating exhibits showcase twentieth-century and contemporary artists like Andy Warhol, Dawoud Bey, and David Driskell. Tickets normally cost $14.50 per person, though children under 6 are free. If you're with a school group, you can also book a K-12 Highlights tour with a museum guide, though those are on hold at the time of this writing due to the COVID-19 pandemic. 
Address: 1280 Peachtree St NE, Atlanta, GA 30309
Charter bus parking: The High Museum offers garage parking—however, a full-size charter bus may not be able to fit. Your charter bus driver can drop you off in front of the museum and then proceed to a paid lot that admits buses.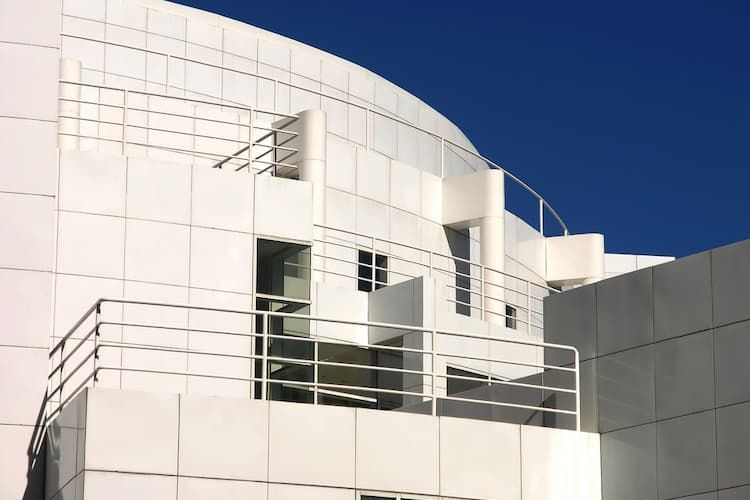 Center for Puppetry Arts
One of Atlanta's most unique features, the Center for Puppetry Arts consists of a theater where your kids can see puppet shows and a museum with dozens of puppets on display. The shows here include favorites like "The Little Red Hen & The Grain of Wheat" and "Pete the Cat," all performed by master puppeteers. Sensory-friendly shows are also available for kids who need them.
If you just want to tour the museum, you can do so for $15 per person. The Worlds of Puppetry Museum has two sections. In the Global Collection Gallery, you can learn about the history of puppets in Europe, Africa, and Asia, and in the Jim Henson Gallery, you can meet real puppets from Sesame Street, The Muppet Show, The Dark Crystal, and Labyrinth. 
Address: 1404 Spring St NW, Atlanta, GA 30309
Charter bus parking: There's limited free parking, including accessible parking, behind the building. If all of the spots are full, buses often drop passengers off here before going to a different lot.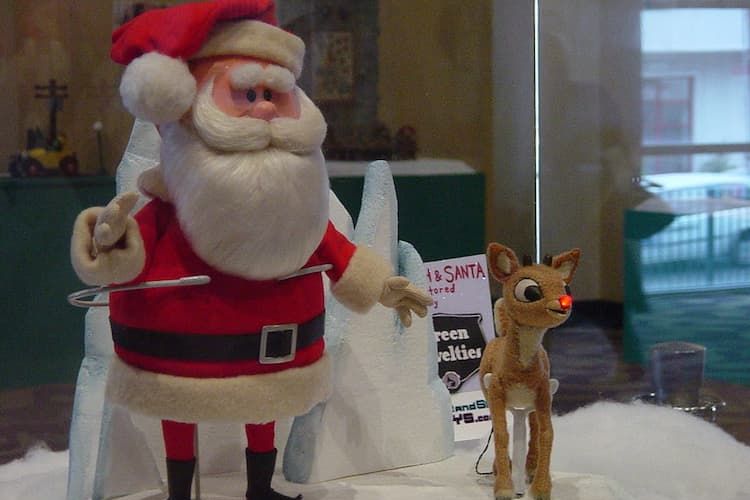 Image credit: Heather Kennedy on Flickr
Music and Dance
Atlanta has its own symphony orchestra and ballet, and both try to produce popular works that will appeal to corporate and school groups as well as art connoisseurs. 
Atlanta Symphony Orchestra
The Atlanta Symphony Orchestra performs at the Woodruff Arts Center, close to the Alliance Theatre and the High Museum. Throughout the year, the orchestra presents classical compositions by Beethoven, Mozart, and Chopin and hosts visiting artists like Wynton Marsalis. They also hold movie screenings where they play the accompanying music for popular film series like Harry Potter and Star Wars. These screenings offer a great opportunity to draw the kids (or adults!) in your group into the world of classical music.
Address: 1280 Peachtree St NE, Atlanta, GA 30309
Charter bus parking: The Orchestra shares its parking garage with the High Museum and the Alliance Theatre. Since full-size charter buses probably won't be able to fit in the garage, your driver may need to find parking in a paid lot elsewhere.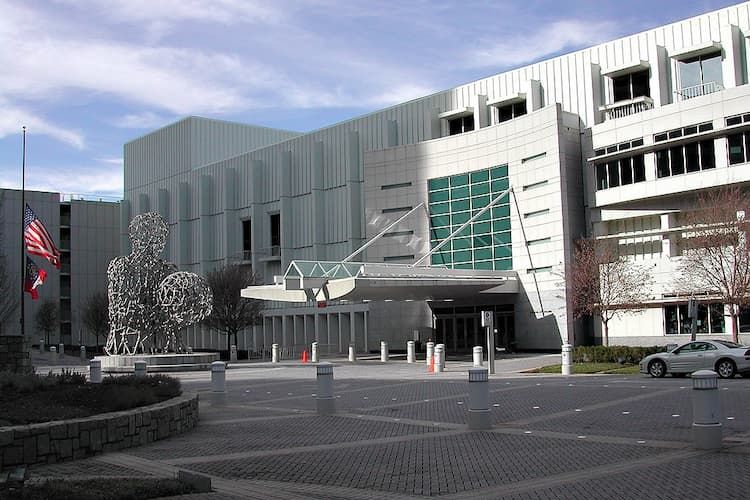 Image credit: Wikimedia Commons 
Atlanta Ballet
Atlanta Ballet is one of the most renowned professional ballet companies in the Southeast. They perform mainly at the Cobb Energy Performing Arts Centre, though they've also appeared at the Sandy Springs Performing Arts Center, the Fox Theatre, and the Rialto Center for the Arts at Georgia State University. Your charter bus can take you to any of these locations and drop your competitive dance team or group of friends off to see classic favorites like The Nutcracker, Firebird, and Giselle. If you live in the Atlanta area, Atlanta Ballet also offers dance classes that kids can sign up for. 
Address: 2800 Cobb Galleria Pkwy, Atlanta, GA 30339 (Cobb Energy Performing Arts Centre)
Charter bus parking: Cobb Energy Performing Arts Centre has 1,000 on-site parking spaces, but 700 of those are in a parking deck. You can let the facility know ahead of time if you're bringing a bus that will need to park in the surface lot.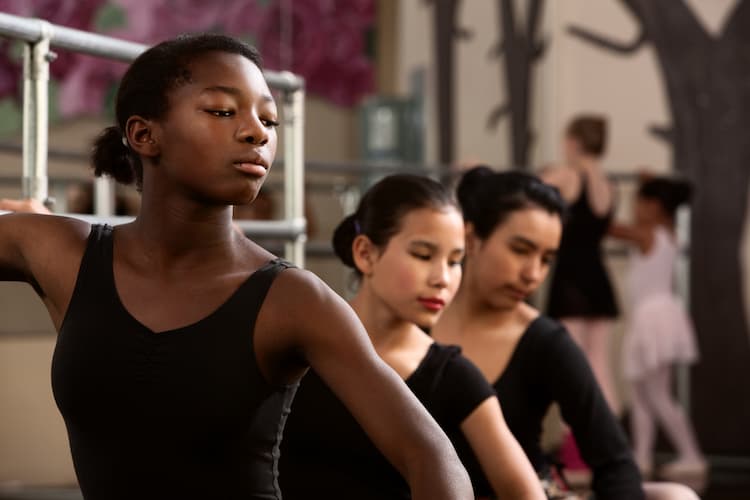 Theater
Atlanta's professional theater scene is constantly growing, and ATL has joined D.C., Houston, and Louisville as one of the theater centers of the South. Here are just a few of the local theaters you can visit during your stay. 
7 Stages Theatre
This professional theater in Little 5 Points has 2 main stages, an art gallery, a coffeehouse, and a bar. The main stages are wheelchair-accessible and known for producing new works by up-and-coming playwrights. If you want to catch a hot new show before it blows up, this is where you might do it. Past productions have included "Love Letters to Your Younger Self" and "Dysphoria, or Hormones Don't Harm Trans People—People Do." 
Address: 1105 Euclid Ave NE, Atlanta, GA 30307
Charter bus parking: 7 Stages has a secure, well-lit, and privately run lot behind the theater, in between Arden's Garden Juice Shop and Outback Bicycles. Parking costs $2-$7.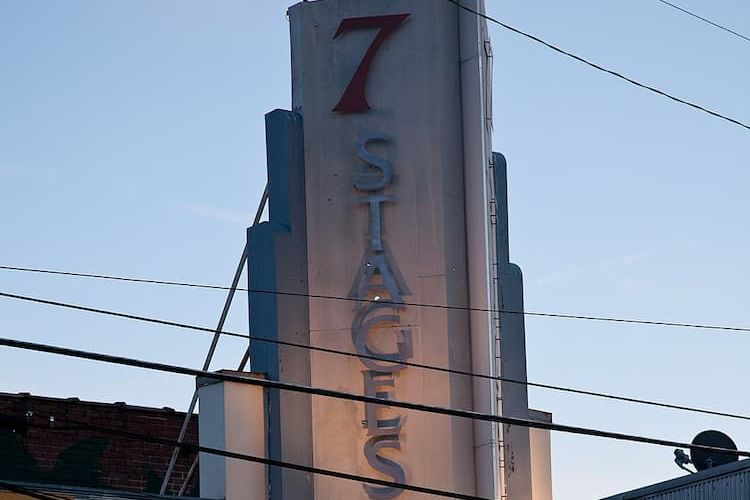 Actor's Express
Self-described as "Atlanta's gutsiest theater," Actor's Express is known for its Broadway-level productions of shows like Head Over Heels, Fun Home, and Angels in America. Their intimate warehouse theater in the King Plow Art Center lies near many restaurants and is fully wheelchair accessible. They also host a reading series to draw attention to Atlanta playwrights on the rise. 
Address: 887 West Marietta St NW Suite J-107, Atlanta, GA 30318
Charter bus parking: Actor's Express shares a parking garage with the rest of the King Plow Art Center. This means a charter bus probably won't be able to fit, but your bus may be able to park in Lot 9 at the other end of the King Plow Art Center complex. 
Alliance Theatre
One of Atlanta's oldest professional theaters, the Alliance Theatre is the only theatre in the city to have won a regional Tony. They premiered the musical The Color Purple, which later moved to Broadway, and their annual production of A Christmas Carol is one of Atlanta's most beloved holiday traditions. They also host drama classes for kids and boast a beautiful location in the Woodruff Arts Center, steps away from the Atlanta Symphony Orchestra. 
Address: 1280 Peachtree St NE, Atlanta, GA 30309
Charter bus parking: The Alliance uses the same parking garage as the High Museum and the Symphony, so your bus driver will probably need to drop you off and go park in a paid surface lot with more room for buses.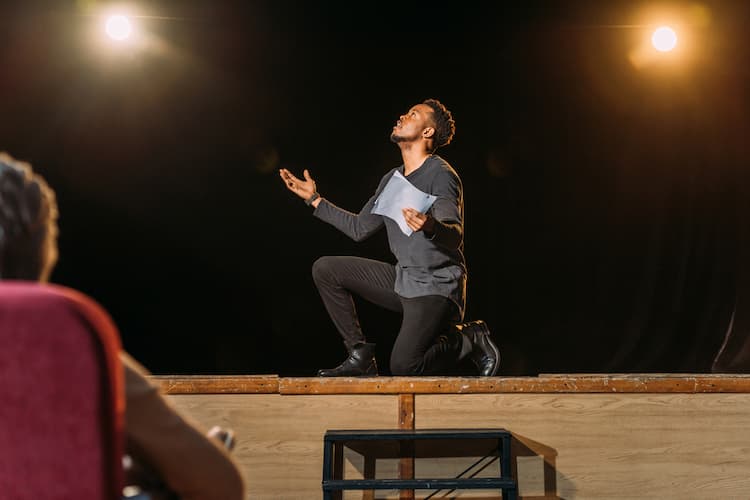 Kenny Leon's True Colors Theatre Company
Founded by Broadway director Kenny Leon, True Colors is a professional theater company dedicated to Black performers, plays, and playwrights. They create groundbreaking productions like Chapter & Verse: The Gospel of James Baldwin and Before It Hits Home, which explores how the AIDS crisis impacted African Americans. You can see their shows at the Black-owned and wheelchair-accessible Southwest Arts Center, which has an intimate 375-seat theater, classrooms, and plenty of green space outside. 
Address: 915 New Hope Rd SW, Atlanta, GA 30331
Charter bus parking: You can find plenty of free parking onsite at the Southwest Arts Center. 
Explore Atlanta's Art and Culture with Your Group
Atlanta overflows with theaters, musical groups, and art museums for your group to experience. And when you book a motorcoach from Atlanta Charter Bus Company, you won't have to worry about battling Atlanta's traffic or searching for parking. Sit back in an air-conditioned coach and listen to music while your driver takes you to all of Atlanta's cultural destinations. Just give Atlanta Charter Bus Company a call at 404-474-7769 when you're ready to book your arts trip.
Do you need to rent a charter bus?
We can help. Call us any time at 404-334-7202 to reserve your bus today!