What to Do in Atlanta This Spring
Spring is one of the best seasons to visit Atlanta with a group. Temperatures typically hover in the 60s and 70s, so you get to leave your coat at home without coping with the boiling heat of summer. Atlanta also boasts great barbecue, abundant craft beer, a thriving film industry, and plenty of green spaces, and all of those attractions are on full display during the city's spring festivals.
The downside to Atlanta's seasonal celebrations? If you thought the city's traffic was bad normally (and it is), wait until all of the streets are closed down for a marathon or a food festival. Atlanta has a train system called MARTA, but the number of stations is very limited, and if you aren't staying near one, it can be hard to get around via public transportation.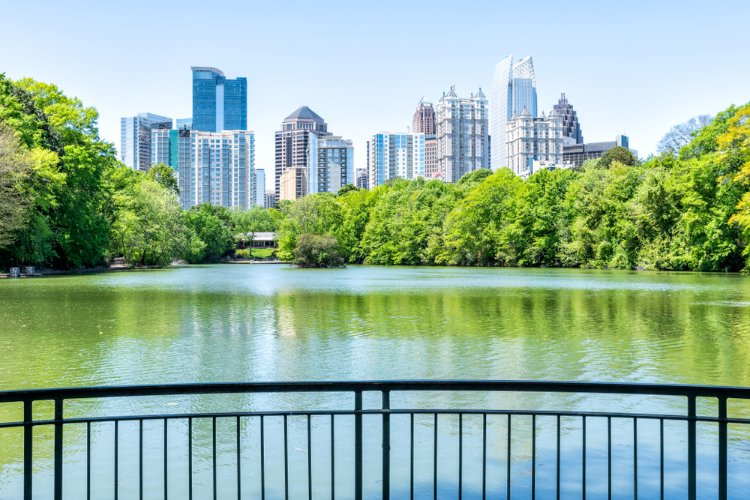 That's where Atlanta Charter Bus Company comes in. If you're coming to Atlanta with a group of coworkers, students, or fellow sports fans, give us a call at 404-474-7769 and we'll find an air-conditioned charter bus to take you around the city. You can request a flat-screen TV and watch movies while your driver copes with the traffic, and you'll be dropped off a short distance from the event you're attending.
Still working on crafting your group's itinerary? Keep reading to discover all of the food, flowers, and films you can experience in Atlanta this spring.
Beer, Bourbon, & BBQ Festival
Pitching itself as a celebration of all things Southern, this Atlantic Station staple is one of the first Atlanta food festivals of the year. Sample craft beer from your souvenir glass, sign up for a cornhole tournament, visit the Shrine of Swine to eat BBQ from a whole roasted pig, and cheer on contestants in the beer-drinking and bacon-eating competitions.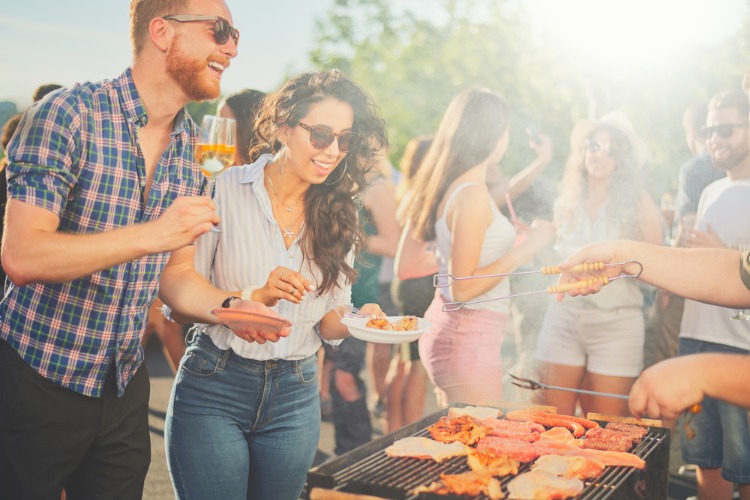 When: End of February or early March
Where: Atlantic Station, 261 19th St NW, Atlanta, GA 30363
Atlanta Jewish Film Festival
This festival showcases more than 40 films each year at theaters throughout the city. Because the venues stretch from Midtown to the suburbs, a charter bus is one of the easiest ways to reach all of them. The films range from sobering documentaries about the Holocaust and the Palestine-Israel conflict to light-hearted romantic comedies, but they all share a committment to exploring the experiences of Jewish people.
When: End of February or early March
Where: Multiple venues
Publix Atlanta Marathon, Half Marathon & 5K
Atlanta hosts a lot of runs throughout the year, but the Publix Atlanta Marathon is easily one of the most popular. This race begins at Centennial Olympic Park and winds past many of Atlanta's iconic destinations, including the Jimmy Carter Presidential Library, Piedmont Park, Georgia Tech, and the Georgia Aquarium.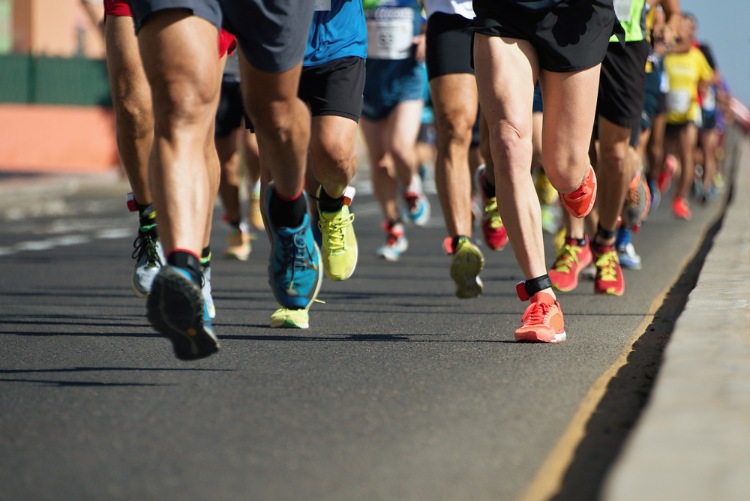 When: Early March
Where: Centennial Olympic Park, 265 Park Ave W NW, Atlanta, GA 30313
Atlanta Science Festival
If you're a teacher or the head of an after-school program that strives to get kids involved in STEM, you can't miss the events of the Atlanta Science Festival. Spanning two weeks, this festival includes interactive activities and presentations throughout Atlanta. In the past, kids and teens have engaged in events like Science of Superpowers, Escape Lab, Getting Dirty: Exploring Soil on Atlanta Farms, and Designorama.
If you're planning a multi-day field trip during the festival, a charter bus offers a more comfortable way to get around than your typical school bus. In addition to on-board restrooms, charter buses have free WiFi so kids can complete assignments on their personal electronic devices during the ride.
When: Early to mid-March
Where: Piedmont Park, 400 Park Dr NE, Atlanta, GA 30306
St. Patrick's Day Parade
Atlanta's annual St. Patrick's Day Parade in Midtown is one of the oldest celebrations of the holiday in the South. The parade includes bands, bagpipe performers, Irish dancers, beautifully decorated floats, and a walking Irish flag.
After the parade, you can ask your charter bus to take you to another local celebration, like Lucky Fest at Park Tavern or the Green Mile Block Party hosted by Ri Ra Irish Pub. If you're with coworkers or fellow wedding guests who want to celebrate the holiday with a few drinks, Atlanta Charter Bus Company is happy to be your DD.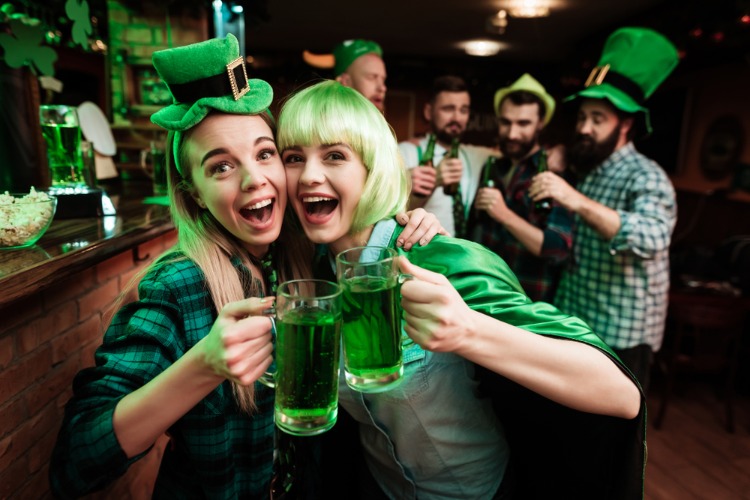 When: The weekend closest to St. Patrick's Day
Where: W Peachtree St NW, Atlanta, GA 30309
Atlanta Blooms!
The Atlanta Botanical Garden is open all year round, but every spring it bursts with color as around 80,000 tulips, hyacinths, daffodils, and crocuses begin to bloom. Although all of the flowers are beautiful, the tulips, which come in shades of red, purple, pink, yellow, orange, peach, and white, are a major highlight. Stroll along the Anne Cox Chambers Flower Walk to the Skyline Garden to give your group the best views of the flowers.
When: March and April
Where: Atlanta Botanical Garden, 1345 Piedmont Ave NE, Atlanta, GA 30309
Dogwood Festival
Celebrate Atlanta's picturesque dogwood trees at this annual festival in Piedmont Park. The Fine Artist Market gives local creators, including students, the chance to show off their paintings, sculptures, pottery, photographs, and jewelry. You can also watch dogs compete in a Frisbee competition, go on carnival rides, and see dancers from many different countries perform on the International Village Stage.
Street parking is extremely limited around Piedmont Park, and the Atlanta police have become stricter and stricter about cars parking in residential neighborhoods. Your bus driver will probably need to drop you off and then return to your hotel to park. You can easily get picked up at the end of the festival.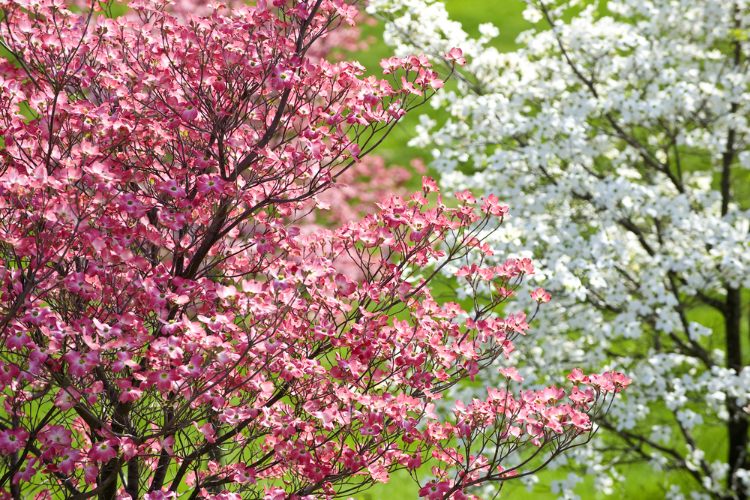 When: Mid-April
Where: Piedmont Park, 400 Park Dr NE, Atlanta, GA 30306
Georgia Renaissance Festival
People come from all over the Southeast to experience the Georgia Renaissance Festival. If you're bringing a school group to Field Trip Day or planning a team-building activity for your business, rent a charter bus to take you from anywhere in Georgia, South Carolina or North Carolina to Fairburn. Shop at the artisan market, watch as performers joust, juggle, dance and act, and chow down on a turkey leg while wearing your best Renaissance clothes.
When: Mid-April to early June
Where: 6732 Virlyn B Smith Rd, Fairburn, GA 30213
SweetWater 420 Fest
Sponsored by the iconic craft beer company, this music festival takes over Atlanta during the weekend closest to Earth Day each year. The festival consistently welcomes an eclectic array of performers like Oysterhead, Gary Clark Jr., and Joe Russo's Almost Dead, and the fun doesn't stop with music and beer. SweetWater 420 also offers an Artist Market and the Planet 420 Eco-Village, where you can meet representatives from environmental nonprofits and talk to them about their missions.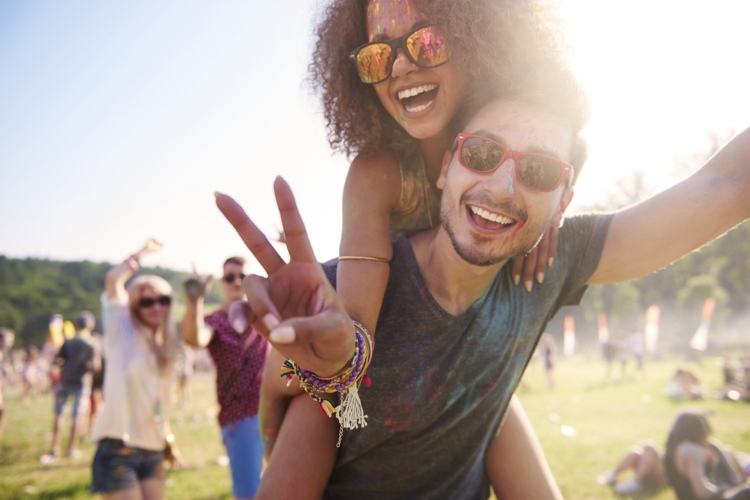 When: Weekend closest to Earth Day
Where: Centennial Olympic Park, 265 Park Ave W NW, Atlanta, GA 30313
Inman Park Spring Festival
The Inman Park Spring Festival takes place during the last full weekend of April and has been an Atlanta staple for nearly 50 years. One of the oldest neighborhoods in Atlanta, Inman Park was founded in the 1880s and is filled with Victorian-style homes that you can explore during the Tour of Homes. If you don't want to pay for the tour, your group can indulge in free activities like watching the festival's parade, listening to live music, and watching dance performances.
When: Last full weekend of April
Where: 99 Krog St NE, Atlanta, GA 30307
Atlanta Film Festival
The Atlanta Film Festival has been bringing more than 100 new films to Atlanta each spring for over 40 years. In addition to film screenings, the festival features a Creative Conference with panels and lectures on topics like screenwriting, acting, and funding. If you're traveling to the conference with a business group, we can shuttle you from the airport to your hotel, from your hotel to festival events, and from festival events to other activities around town.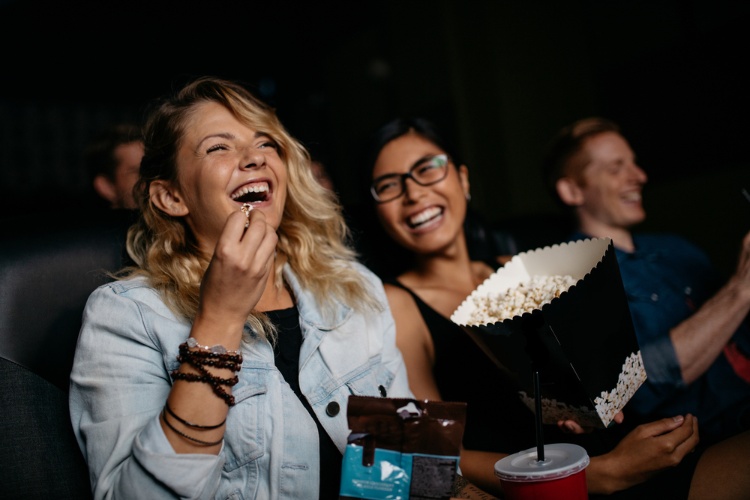 When: Late April to early May
Where: 644 North Highland Ave NE, Atlanta, GA 30306
Shaky Knees Music Festival
If SweetWater 420 wasn't the right music festival for your group, try Shaky Knees, which takes over Atlanta's Central Park the first weekend in May. This indie- and rock-focused festival features more than 60 bands playing over 3 days, with past acts including The Pixies, The Strokes, Cage the Elephant, Walk the Moon, and Young the Giant.
There is no parking available for the festival, so if your group is too far away from a station to take MARTA or too big to easily use a rideshare service, a minibus can be a great option. Your minibus will drop you off near the entrance, return to your hotel to park, and then pick you up when you're done cheering for your favorite bands.
When: Early May
Where: Central Park, 311 North Ave NE, Atlanta, GA 30354
Sweet Auburn Springfest
Historically, Sweet Auburn was one of Atlanta's most important African American neighborhoods. Today, the neighborhood celebrates its rich heritage every year with Springfest, a massive, free, and family-friendly event. See live music, buy local art, jewelry, and clothes, sample delicious food, and take your kids on rides in the Fantastic Fun Zone at the largest free outdoor festival in the Southeast.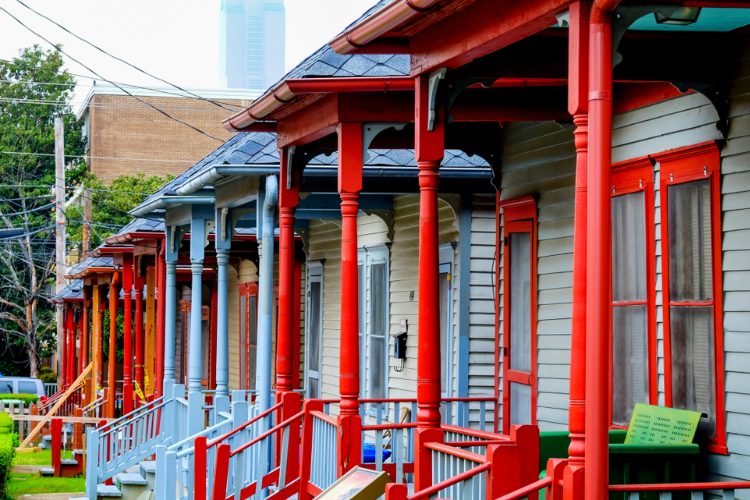 When: Mid-May
Where: Bell St and John Wesley Dobbs Ave NE, Atlanta, GA 30303
MomoCon
MomoCon is an all-ages anime, comics, and gaming convention held at the Georgia World Congress Center during Memorial Day weekend. Spend 4 days meeting your favorite VAs and comic book artists, browsing art from local creators, showing off your best cosplay outfits, and competing in video and card game tournaments. Bringing your college anime club? Book a shuttle with us so no one has to deal with Atlanta traffic.
When: Memorial Day weekend
Where: 285 Andrew Young International Blvd NW Atlanta, GA 30303
Decatur Arts Festival
Want another option for Memorial Day weekend? At the end of May the Arts Festival takes over all of downtown Decatur, with artists' booths stretching from the Decatur Recreation Center to the square.
Check out the art, see live music, comedy and dance shows, listen to authors read from their books, and take your kids to the children's celebration, where they can create arts and crafts or perform on a miniature stage. If you run an art camp or daycare group, a minibus offers an easy way to get all of your kids to the festival.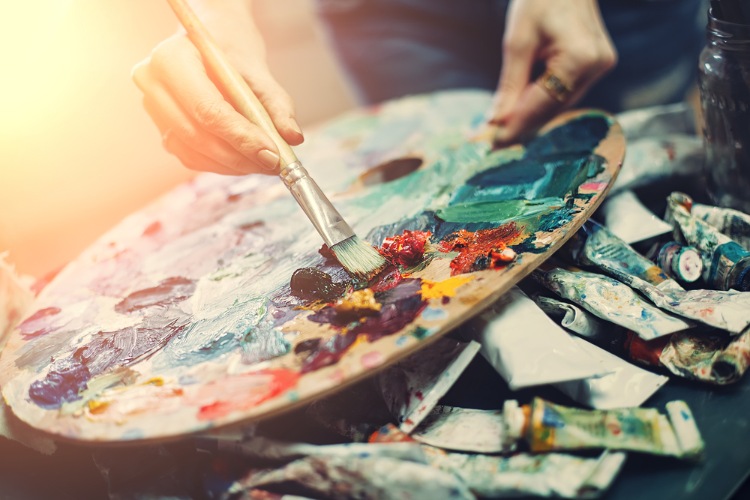 When: Memorial Day weekend
Where: 113 Clairemont Ave, Decatur, GA 30030
Welcome Spring in Atlanta
Whether you've been planning a trip to the Georgia Renaissance Festival for weeks or just need something to do in the evening after a business conference, Atlanta Charter Bus Company can help you reach your destination. Once you decide what you want to do this spring, give us a call at 404-474-7769. We'll find your group an air-conditioned charter bus with plush seats so you can easily explore Georgia's capital.
Do you need to rent a charter bus?
We can help. Call us any time at 404-334-7202 to reserve your bus today!