7 Reasons You Should Go to the Chick-fil-A Peach Bowl
Here's a radical proposal: If you love college football, you should buy tickets to the Chick-fil-A Peach Bowl in October or November, even if your team won't be there. Why? Well, first of all, we can make the travel part easy. Call Atlanta Charter Bus Company at 404-474-7769, and we'll help you find a minibus or charter bus that can easily carry your friends, extended family, alumni group, or tailgating party to the game. The earlier you call, the easier it is for us to guarantee a bus with all the amenities you want.
But why would you want to go in the first place? We've got that covered too. I've compiled a list of 7 reasons why the Chick-fil-A Peach Bowl is a great place to be this December.
1. It's an important (and historic) bowl game.
The Peach Bowl was started in Atlanta in Dec. 1968, making it the ninth-oldest bowl game. In honor of both its history and its cultural impact, it was chosen in 2014 to be one of the New Year's Six— the 6 bowls that take turns hosting the College Football Playoff semifinals. The Peach Bowl will host a playoff semifinal in 2019 and again in 2022. So if you buy tickets early for one of those years, you're guaranteed to see a semifinal game.
And if it's not a playoff year? The Peach Bowl still gets to pick from some of the best teams not currently in the playoffs and can claim the best team from the Group of Five (as long as they're not in the playoffs—but they usually aren't). So don't be afraid of booking early to ensure you get enough seats and enough buses for your group. You'll see two awesome teams no matter what.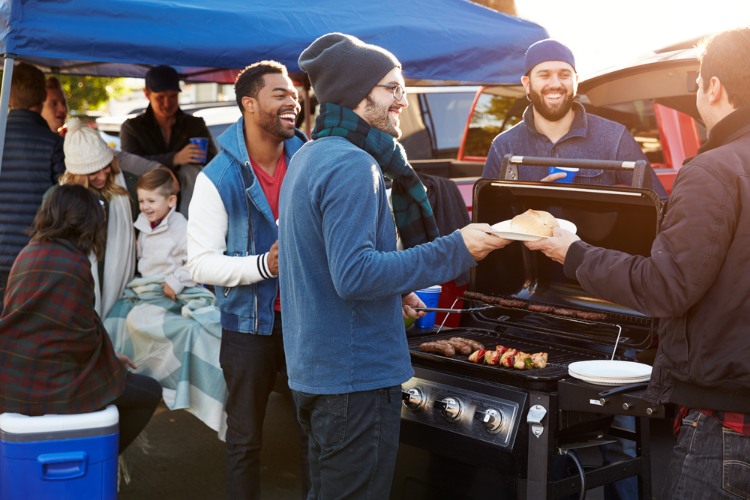 2. If you book early, it's easy to find tickets.
To be clear, it definitely won't be easy to get tickets or parking passes to the Peach Bowl if you book after the match-up is announced. Tickets go fast, and the event has sold out before. But if you purchase tickets in October or November, you should be able to get enough for your entire group. You can purchase tickets online using Ticketmaster or by calling 404-586-8499, and you can request accessible seats if you need them.
3. It's not that hard to get there.
Atlanta is famous for its traffic, but if you take a charter bus, you won't be responsible for weaving through it. And I speak from experience when I say it's a lot more fun to explore Atlanta when you don't have to drive. Just connect to WiFi, lean back in your reclining seat, and trust your experienced driver to get you to Mercedes-Benz Stadium.
When your bus arrives at the stadium, it can stop in Marshalling Yard, the designated parking lot for buses and RVs. The stadium sells parking permits for Marshalling Yard online, and once you're parked, all you have to do is walk toward the entrance. No driving around looking for spots!
But don't worry if you forget to buy a parking permit in time. Your bus can also drop you off at any MARTA train station, and you can take the train to GWCC/Philips Arena/CNN Center Station. From there, it's only a short walk to Mercedes-Benz Stadium.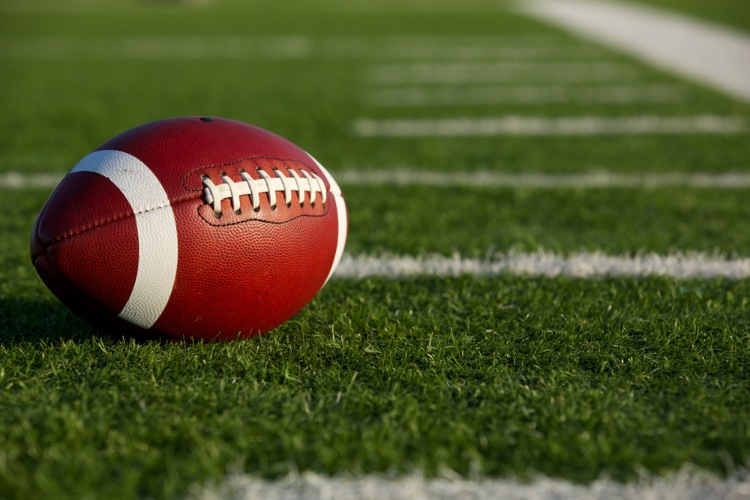 If walking from Marshalling Yard or the train station isn't an option for you or someone in your group, the stadium has two drop-off points for guests with disabilities. One is at Northside Drive in front of the Home Depot Backyard, and one is at Andrew Young International Boulevard North West, in front of the Georgia International Plaza and the Red Parking Deck. If you need to be dropped off in the accessible area before the bus heads to Marshalling Yard, just let your driver know.
4. Mercedes-Benz Stadium is really cool.
While we're talking about MB, you should know that it's a great place to see a football game. Completed in 2017, this hyper-modern stadium has a retractable roof, heating and air-conditioning, and the largest LED video display in professional sports. No need to freeze because the game's in December or to worry about being able to see—the screen will be visible wherever you're seated.
MB also has accessible features like wheelchair and companion seating on every level, elevators, assistive listening devices, and closed captioning on the LED boards in the East and West zones. If you need wheelchair-accessible seating or seating where you can see the closed captions, just let the main office know when you call to book your tickets (404-586-8499).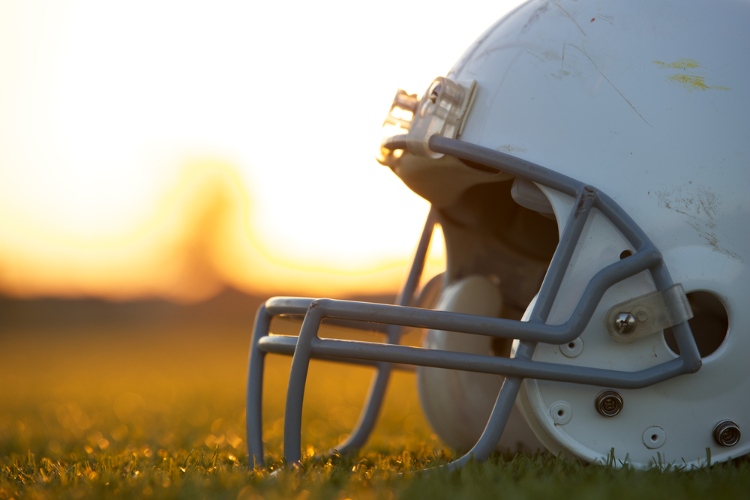 The stadium is filled with signs directing you to your seats, and most of the rules are logical and intuitive. There are two policies, however, that you may not know about if you've never been to MB before:
The stadium is cashless. You have to pay for food, drinks, and souvenirs with a credit or debit card. If you don't have one, the stadium offers cash-to-card machines that allow you to load your cash onto a debit card for use within the stadium.
The bag policy is pretty strict. You know this one if you've been to an NFL stadium before, but it caught me off guard my first time at MB. You're allowed two bags per person: one clear bag that does not exceed 12" x 6" x 12" (or just a Ziploc freezer bag), and one clutch bag that does not exceed 4.5" x 6.5". Leave any extra belongings in the storage space on your charter bus.
The only exception to the bag rule is bags with medically necessary items, which can be inspected at the gate designated for that purpose. You also can't bring food or drinks into the stadium, which leads me to the next reason you should go.
5. The food is reasonably priced.
Mercedes-Benz Stadium deliberately avoids overpricing food the way most stadiums do. The "fan-first pricing" lets you get a hot dog for $1.50 and chips and salsa for $2.50.  And you can refill your drink at the Coca-Cola stations around the stadium for free. (Honestly, I'd go to a place I could get free Diet Coke refills even if there wasn't a game going on.)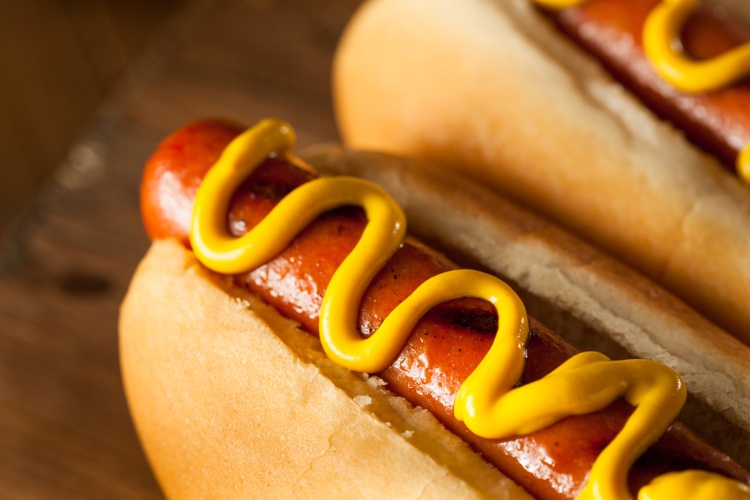 Vegetarian or vegan? No problem. The stadium has vegan dogs, quinoa and garbanzo burgers, Beyond Burgers, and Beyond Bratwurst, all reasonably priced. After you've spent money on bowl tickets and transportation, the affordable food gives your wallet a much-needed break.
6. There's a lot to do before the game.
The Peach Bowl offers fun events before the game even begins. The evening before kickoff, the Georgia Aquarium hosts Fan Night, where you can explore all the aquarium's exhibits and see a pep rally led by the cheerleaders and mascots from each team.
There is an additional fee for Fan Night, but those who have bowl game tickets get a reduced price of $26.95 per person, which is considerably less than a regular adult ticket to the aquarium. The aquarium isn't far from the stadium, and your charter bus can park at the Marshalling Yard again to let you walk there.
On game day, you can witness the Chick-fil-A Peach Bowl Parade, where floats, cheerleaders, marching bands, mascots, and classic cars take to the streets of downtown Atlanta. In addition to marching bands and cheerleaders from the schools participating in the Bowl, the parade also features bands and cheerleaders from local high schools.
The parade ends at FanFest at the Georgia World Congress Center (near the stadium and very near the Marshalling Yard where your charter bus is parked). The cheerleaders, bands, and mascots will be there to help you get pumped before the game.
7. There's a lot to do after the game.
If you're taking a road trip to the Peach Bowl, make the most of your stay in Atlanta. Mercedes-Benz Stadium isn't far from the aforementioned Georgia Aquarium, the World of Coca-Cola, the National Center for Civil and Human Rights, and the College Football Hall of Fame, which Chick-fil-A sponsors in affiliation with the Peach Bowl. All of the above attractions are in or near Centennial Olympic Park, a beautiful greenspace that was once part of the 1996 Olympic Games.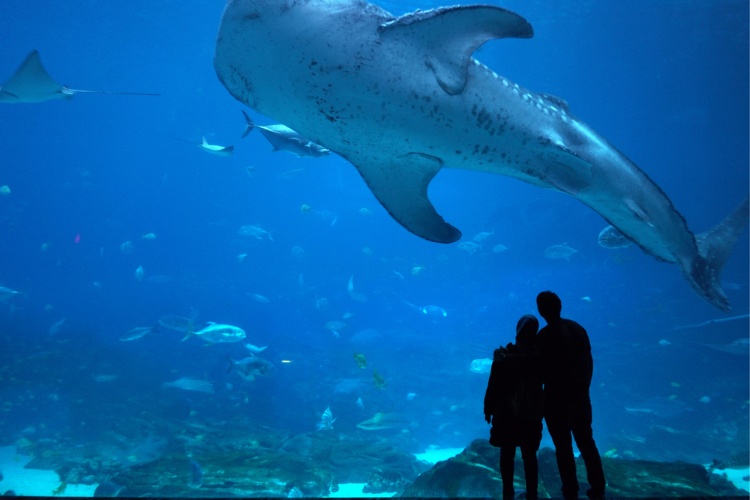 If you want to venture farther out, head from downtown into midtown to see the High Museum, the Alliance Theatre, the Atlanta Botanical Garden, and Piedmont Park, another massive greenspace. Your charter bus driver can get you from downtown to midtown while you watch a movie or use free WiFi to check other bowl game scores.
You can even go back to Mercedes-Benz—the Falcons often play a day or two after the Peach Bowl. Go ahead and add attractions to your itinerary, and we'll help you figure out how to get there.
Okay, convinced?
If you've decided you want to book tickets to the Chick-fil-A Peach Bowl, you might want to go ahead and book your charter bus transportation before the end of October. Atlanta Charter Bus Company can get you a spacious, WiFi-equipped bus that lets your alumni group travel to Mercedes-Benz Stadium with minimal stress. Just give us a call at 404-474-7769, and we'll help you plan a Peach Bowl experience you'll never forget.
Do you need to rent a charter bus?
We can help. Call us any time at 404-334-7202 to reserve your bus today!